The days of affordable solar panels are numbered – here's why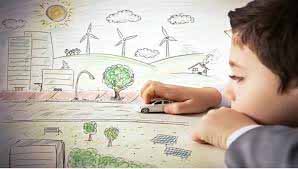 https://www.smart-energy.com/renewable-energy/the-days-of-affordable-solar-panels-numbered-here-is-why/
The rising demand for solar panels is driving up silver prices globally. That's the consensus from a new study by researchers from the University of Kent, and they say the days of affordable solar panels may be numbered.
Each solar panel produced typically requires approximately 20 grams of silver, adding up to about 6U& of the cost of manufacture, thanks to silver's high conductivity of heat and electricity .
Researchers studied quarterly silver prices, and compared them to historical data on solar production and installed solar capacity between 1990 and 2016. They found a correlation between the data sets that indicates a causal relationship.
The team noted that should silver prices continue to rise, the cost of solar panels would increase too, potentially making panels much more expensive, and suggested further subsidisation to encourage adoption in the future.
Iraklis Apergis, lead author of the report said: "The research shows that silver price rises are directly linked to the increase in demand for solar panels.
"This will likely have major implications for the longer-term use of solar panels and may require new alternative technologies to ensure solar panel production is cost-effective or government subsidies."
If solar panels are likely to get more expensive, you may be glad to know they're possibly set to last longer, thanks to new research by
Fraunhofer Institute for Solar Energy Systems ISE in Germany. We have the scoop here.