This Genius Sewing Kit Teaches Kids About Electronics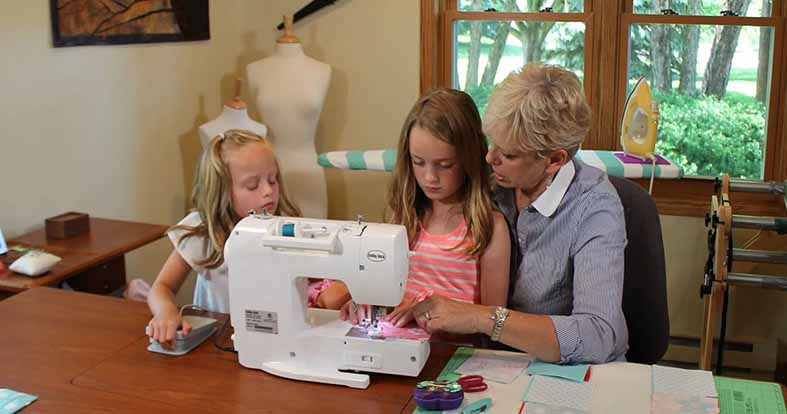 https://www.babygaga.com/sewing-kit-teaches-kids-about-electronics/
Not all kids are using technology just for social media and gaming apps. As a matter of fact, there's a new Tech DIY that aims to teach kids how to buildelectronics by also teaching them how to sew. In other words, kids get to learn two valuable skills in one.
According to Tech Crunch, the Tech DIY takes a different approach in teaching kids electronics. After all, there are many kids out there that are hooked on their electronic screens and tablets, so why not teach them the ins and outs of technology, right? That's what this clever little gadget does, as the kit uses sewing to teach kids and adults about electronics and electric circuits by using sewing dolls, soft figures and bracelets that light up, move and make noise.
Created by Ji Sun Lee and Jaymes Dec, who are also the authors of "Tech DIY: Electronics Projects for Parents and Kids," their product is now on Kickstarter. Both Lee and Dec were thinking of a way to close the gender gap in technology and that's when Lee came up with the idea of using textile crafts to teach electronics as part of her master's thesis.
Dec is a lab teacher at an all-girls' private school, while Lee is a professor at a women's college in South Korea. Lee says that because she worked in the IT industry for many years, she is well aware of the fact that there are very few women that work as engineers. As a teacher, she believes that the educational content created for female users is both minimal and marginalized.
Right now, two kids are available for Kickstarter backers. The first one, called the Joy Kit, contains five projects, including an embroidery sampler called My Happy House. It teaches users about electricity, circuits and basic electronic components.