Kenya has only one manufacturer of solar panels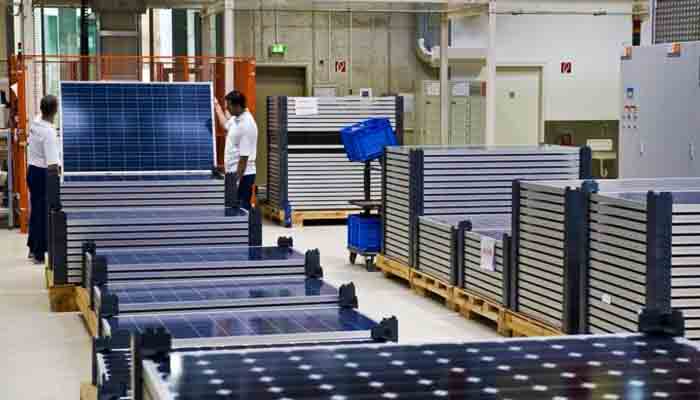 http://energysiren.co.ke/2019/02/19/kenya-has-only-one-manufacturer-of-solar-panels/
Solinc East Africa is the only maker of solar panels in Kenya with the majority of the panels in the local market largely imported from China.
Solinc East Africa assembles solar panels locally at its Naivasha plant. Its biggest customer is Nairobi-based solar company M-Kopa which recently announced it would source up to half a million panels of Kenya-made panels in two years.
"Kenya has only one manufacturer of PV modules, Solinc East Africa Limited. This company assembles PV modules of 5, 10, 20 80, 150 and 250Wp (watt peak)," as study by the Energy Regulatory Commission (ERC) says.
Even then, the Kenya-made panels only account for a tiny share of the local market. The vast majority of panels in use in Kenya, nearly 98 per cent, come from China.
Industry data indicates that Kenya's demand for solar panels recorded an average growth of 87 per cent annually since 2010, hitting 2.6 million panels in 2017.
RELATED
Why Kenya's solar and wind farms easily hit grid parity
"China is almost exclusively the source of all imported PV modules for Kenya," the ERC says.
The Naivasha factory makes panels of between 5 and 300 watts. The 5 to 10W range serves the packaged systems (lanterns and lighting kits) market while the larger panels serve the integrated plug-and-play solar home systems, stand-alone institutional and utility scale markets.
M-Kopa, the largest customer of the Kenya-made panels, is among the pioneer firms to roll out pay-as-you-go model where clients pay for use of the solar kits as a service until the full cost of the equipment is recovered. Thereafter, the kit ownership is transferred to the user. Payments are through mobile money.
Since being founded in October 2012, M-Kopa has connected over 650,000 homes in the region to solar power, adding some 500 new homes to the list daily.
Other companies running the pay-as-you-go model in Kenya include UK firm Azuri Technologies, Indian company Orb Energy, Germany-based Mobisol.
Equally, there is only one manufacturer of solar batteries in Kenya – ABM, the maker of Chloride Exide batteries.
"Associated battery manufacturers (ABM) is the only local manufacturer of solar batteries, all 12V with capacities of 32 Ah,50 Ah,75 Ah, 100 Ah and 150 Ah," the ERC says in the study.
Presently, Kenya lacks a local manufacturer of solar inverters, along with charge controllers, forcing the country to fully rely on imports, largely from China. The ERC study on Kenya's solar industry was done by consultancy firm Rencon Associates Ltd.
It puts the number of solar lamps and kits in use in Kenya at about 5 million.