Dream homes: Solar-powered home in downtown Birmingham features style plus energy savings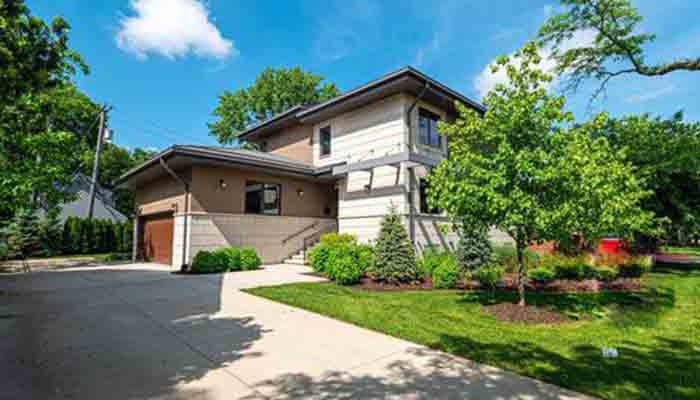 https://www.theoaklandpress.com/business/dream-homes-solar-powered-home-in-downtown-birmingham-features-style/article_55a130dc-8df6-11e9-a278-fb9ae72b9b90.html
This dream home fulfills the wish to be environmentally responsible without sacrificing style and desirable location. In addition to be being solar-powered, the home is California Modern style, with aesthetically-pleasing features such as a Red Oak staircase encased in glass walls.
The home is equipped with 30 solar panels and battery storage, enabling the homeowner to "live off the grid", according to the listing agent, Erin Keating DeWald, realtor/principal investor at KW Domain.
Located in upscale, yet family friendly, downtown Birmingham, the home is within walking distance of shopping and city parks.
The soaring ceilings of the great room and dining area add height to the Anderson Eagle Windows. Lauzon Absolut wood flooring runs throughout the house.
The gourmet chef kitchen includes a 48″ Capital Culinarian range, quartz countertops, large kitchen island and state-of-the-art energy-efficient appliances.
The 2,995 square-foot home has four bedrooms and three bathrooms plus a half bathroom.
Built in 2014, it is equipped with a 3 zoned HVAC, which provides energy efficiency for each floor. LED lighting fixtures have been installed throughout the house. The laundry is conveniently located on the second floor. The master bathroom includes a spa-infused bath with steam shower.
The exterior is made of zero maintenance building materials: aluminum roof, gutters, downspouts, railings and commercial brick siding. The attached garage features extra width and height.
Outdoors, the large patio includes a gas grill line, and the .21 acre, oversized lot is equipped with a sprinkler system.