The Government is being called 'hypocritical" on energy-efficiency in the buildings its leases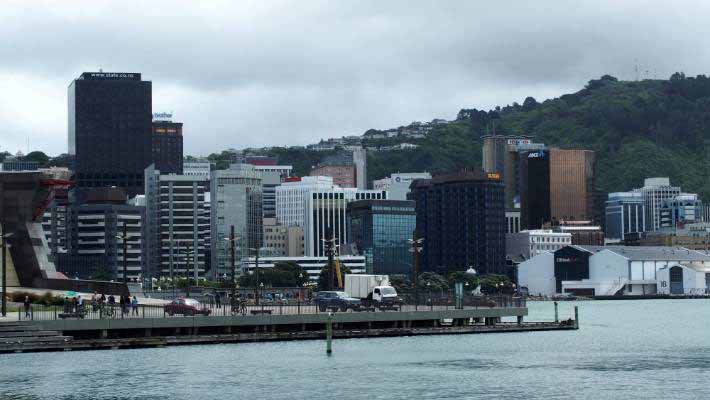 https://www.stuff.co.nz/business/112913204/the-government-is-being-called-hypocritical-on-energyefficiency-in-the-buildings-its-leases
The New Zealand Green Building Council is calling on the Government to take the lead towards zero carbon buildings by requiring energy efficiency assessments of the buildings it leases.
The council's chief executive, Andrew Eagles, labelled the Government not knowing the energy efficiency of the hundreds of offices it tenanted as "hypocritical".
The council is in the throes of consulting with the property sector on standards buildings should have to meet to be certified net carbon zero, following the introduction of the Zero Carbon Bill into Parliament.
The Government has committed to drive all grid electricity to 100 per cent renewable by 2035.
Eagles said while a cleaner grid would be great, generation wasn't the first and best way to tackle zero carbon buildings.
"There are huge gains to be made just by being more energy efficient. That should be at the top of the Government's list."
"There's some simple steps they could take. For instance, the Government is the largest and most significant building occupier in the country. Making sure all the buildings they own or tenant are energy efficient would save tens of millions every year, send a clear signal, and show that they're walking the talk when it comes to tackling climate change literally at their doorstep."
The first step was Government seeking NABERSNZ energy-efficiency assessments for leases they took out.
"It is hypocritical that the Government does not know the energy efficiency of the hundreds of offices it tenants."
Minister of Building and Construction Jenny Salesa said "I have asked MBIE (Ministry of Business, Innovation and Employment) to look at what the building regulatory system could do to support the Government's climate change objectives. Work is currently underway to examine the available evidence on this subject, and I expect to have initial advice late this year."
MBIE had seconded a green building council staff member to assist with that work.
The council has set out an ambitious vision for commercial property to achieve net carbon zero in its consultation document including substantial solar power.
By 2050 the council envisages New Zealanders working in buildings that are highly energy efficent, use very little electricity, and the remaining amount of electricity needed being generated on site, from solar power for example, and/or purchased from renewable electricity sources.
The council says the construction and operation of buildings are responsible for about 20 per cent of our emissions, about half from construction and the other half from the running of buildings.
The council has adopted the definition of a net zero carbon building set out by the World Green Building Council and recognises that it will be very hard to have buildings generate all the electricity they need on site.
So the proposed definition of a net zero carbon building allows for buildings to buy renewable forms of energy which are generated from wind, solar, thermal, hydro and other renewable sources to meet their electricity needs.
Building owners committed to getting to net zero carbon need to have a plan to phase out any use of fossil fuels like coal or gas.
To gain the net zero carbon certificate, a building will have to first achieve a minimum level of energy efficiency. The council suggests a 4-star energy efficiency rating to start with then ratcheting up over time.
The council is partnering with Enviro-Mark Solutions to develop a net zero carbon standard for existing buildings. Enviro-Mark, a subsidiary company of Government organisation Landcare Research, is the leading provider of environmental certification in New Zealand.
Eagles said the response so far from the property industry had been very encouraging.
"People are excited by the alignment with carbon and the potential for getting to zero. And it's been encouraging too for those who realise that we're going to have to tackle climate change together, collaboratively. There's been a wide range of organisations and people having a say."
The council was holding a series of events around the country to explain and discuss the move to more energy efficient and eventually net zero carbon buildings.
The building sector had many of the answers, technically and in an engineering sense, so the challenges were not of a technical or engineering nature, Eagles said.
"We hear a lot of feedback from our members that the main obstacle to greener, less polluting buildings is a lack of political will.
"If Jacinda Ardern's government doesn't put buildings front and centre of their plans to tackle climate change and improve wellbeing, then they're not going to succeed."
Eagles said feedback was that its target that all new buildings be zero carbon by 2030 and all existing buildings by 2050 was not ambitious enough.
"That's tremendous to hear. And, personally, I don't think 'too ambitious' should be in anyone's vocabulary when we're talking about tackling the biggest issue on the planet."
"We can deliver net zero now with the technology we have available which you can't do with agriculture and other industries."
"And there's massive health benefits and productivity gains."
"Every household could be between $500 and $1000 better off (a year) if they moved to Homestar 6 rating and every business could be saving 30 per cent to 60 per cent of their energy use.
Leading property company Precinct Properties said working towards achieving net zero carbon buildings forms a part of its sustainability strategy.
Chief executive Scott Pritchard said Precinct would install solar panels on the roof of 10 and 12 Madden Street in Wynyard Quarter, as well as the PwC Tower at 188 Quay Street in Auckland, which would generate renewable energy and supply electricity to the buildings.
"Precinct is developing $1.2 billion dollars of real estate – all of which will be Green Star rated."
Argosy Property's asset manager Saatyesh Bhana said New Zealand was fortunate to be well-supplied with renewable energy such as hydro, thermal and wind which made up about 80 per cent of electricity production. The council would have to decide how precise the definition of renewable energy had to be.
Bhana said the pay back for solar power was about nine years here, and longer in New Zealand than other countries for a couple of reasons. One was that power was cheaper here than in other countries.
The other was that other countries' renewable power supply was less than New Zealand's so they subsidised solar power to encourage its production, while New Zealand did not.
Building owners were using the NABERSNZ energy-efficieny ratings and the Green Star ratings tools for commercial buildings and that addressed some of the issues towards carbon neutrality but not all of them, he said.
Large property company Stride Property's general manager commercial and industrial, Andrew Hay, said occupants would still require a high level of comfort within buildings so there were limitations on just how energy efficient a building could become irrespective of the electricity source.
A large building being carbon neutral in it's own right would require a significant technology investment which was unlikely to be financially viable in the short term.
"Technology is moving fast though, and it is more likely that we will see the adoption of multiple efficiency and sustainability initiatives by organisations beyond buildings alone. In this way organisations can offset carbon and operate on a carbon neutral basis."
The Energy Efficiency and Conservation Authority said energy efficiency should always be the first priority for building owners such as investing in LED lighting, swapping fossil fuel heating with heat pumps for space and water heating and biomass boilers where practicable to reduce energy use and therefore carbon emissions. Micro wood (like wood chips) and solar panels were other options.
Later this year EECA would release a report on the scope for community scale renewables and the opportunities for solar.