Enphase Renews Low-Income Solar Partnership With GRID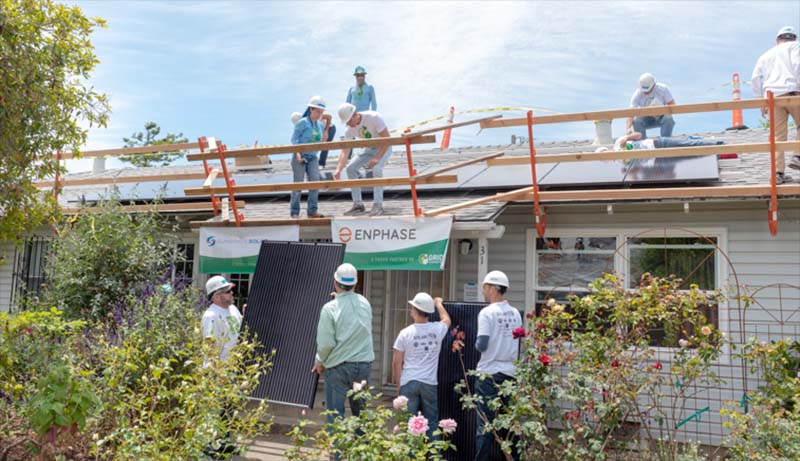 https://solarindustrymag.com/enphase-renews-low-income-solar-partnership-with-grid
Solar micro-inverter company Enphase Energy Inc. has renewed its solar partnership with GRID Alternatives, which makes solar and job training accessible to underserved communities.
Through the donation of micro-inverters, Enphase will help GRID meet its goal of installing more than 10 MW of solar power in 2019.
"Partnerships like this help make the environmental and economic benefits of the clean energy economy accessible to families and workers across the country," comments Tim Sears, chief operating officer and co-founder of GRID Alternatives.
To commemorate the renewed collaboration, eight Enphase employees volunteered with GRID on May 31 to install solar for an income-qualified California family. Enphase's micro-inverter technology was used to provide the household with 5.3 kW of no-cost solar energy, potentially saving the family more than $44,896 over the lifetime of the system.
"The work with GRID Alternatives has always been an important opportunity for Enphase to bring solar to underserved communities, and these corporate workdays allow all Enphase employees an opportunity to get hands-on experience with our products," notes JD Dillon, vice president of marketing at Enphase Energy. "GRID Alternatives also delivers solar job training as part of their mission. Small and midsize installation companies install much of the solar energy deployed in the U.S., and having a workforce of well-trained installation technicians is a key part of the solar value chain."