SIERRA LEONE: Ignite Power will provide solar kits to 2 million people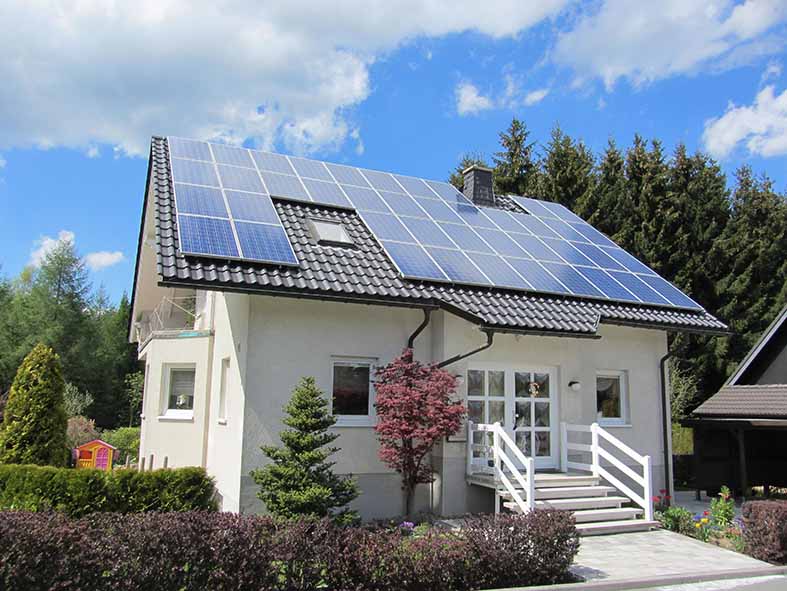 Independent power producer (IPP) Ignite Power has recently announced that it will provide electricity to 2 million people in rural Sierra Leone through solar home kits. The project will require a $50 million investment.
Good news for people living in rural areas in Sierra Leone. They will soon have access to electricity via Ignite Power. The independent power producer (IPP) recently announced its project to provide access to electricity for 2 million people from solar kits. These are small networks installed to cover the needs of a household.
They consist of a solar panel that is installed on the roof of the house. This device is connected to a battery to ensure the supply of electricity after sunset. Ignite Power also provides low-energy light bulbs and plugs for charging mobile phones or listening to radio in these remote areas.
Energy accessible thanks to the pay-as-you-go system
The household that receives a solar kit will pay less than 15 cents a day. Payment in small amounts is facilitated by mobile banking. This payment method by mobile phone is available in several places on the African continent. After two or three years, the solar kit becomes the property of the household. It is called pay-as-you-go, i.e. pay-per-use. It is practised by many solar kit suppliers operating on the African continent, including the British Bboxx and Pas Solar.
A $155 million investment
The Ignite Power project comes after a pilot phase that has provided electricity to thousands of households in rural areas across Sierra Leone. The new IPP campaign will be conducted in two phases. The first will require a $55 million investment, and $100 million will be required for the second phase. The company will then need new financial sources. "With the continued support of the Government of Sierra Leone, we will be able to obtain all the necessary support from international organisations that believe that change is possible in Sierra Leone," said Yariv Cohen, President and CEO of Ignite Power.
Sierra Leone's President, Julius Maada Bio, sees solar energy as a solution for electrification in his country. When commitment is accompanied by action, the result is never far away. Development partners are investing in many solar projects in this West African country. In October 2018, for example, the International Finance Corporation (IFC), a private sector subsidiary of the World Bank, invested $40 million to produce 50 MW of electricity from several solar power plants across the country. The project, the result of a public-private partnership (PPP), was developed by Planet Solar Limited, an American company.