4 advantages of investing in RV Solar panel kits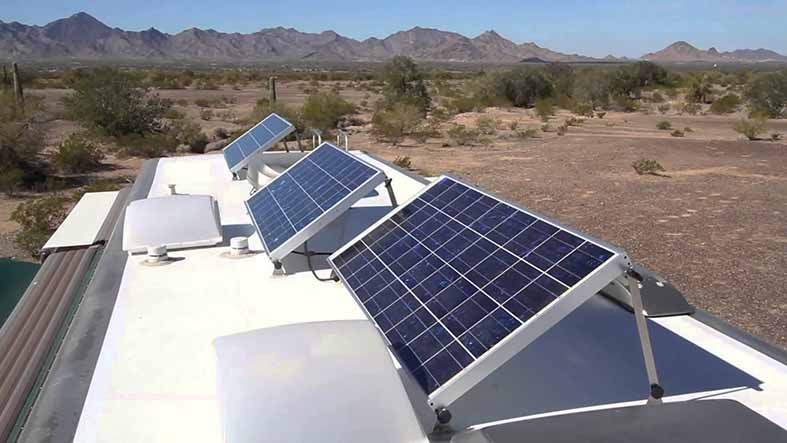 https://knowtechie.com/4-advantages-of-investing-in-rv-solar-panel-kits/
Owning your own solar panels can provide you with the freedom and flexibility that you may not have known was possible.
Before you buy a solar panel kit, it is important to do some research and understand what you are buying. One way to learn about a solar panel kit for your RV is to read descriptive reviews. Doing so can provide a plethora of information about the panels, how to care for them, how to use them, and what you can expect from them.
You will also benefit from reading real, consumer reviews that can share pros and cons to the product. Not sure where to find a great RV solar panel kit review? This post by Ecotality reviews the top 7 RV solar kits from this year. But, what are the benefits of such an investment? Let's find out.
Owning an RV is a big accomplishment and something that many people save up to do their entire life. The beauty of owning an RV is that you have a vacation home on wheels and you can take it anywhere!
While there are many great benefits to owning an RV, it can also be quite an expense if you do not plan accordingly. One of the most popular ways to save money on RV expenses is to invest in products that can make your RV more efficient. This article will explain the advantages of investing in a solar kit for your RV.
Making an investment can save you money. The first thing you should know about purchasing a solar panel kit for your RV is that you are making a significant investment in your future. You may be spending a significant amount of money up front, but the benefits and longevity of the product you are buying will only decrease your expenses over time.  Many think that hooking up solar panels to their RV will instantly save them money. However, the truth is that the best way to take advantage of your solar panels is to camp at a site that does not have power hookups. Otherwise, you may not fully benefit from your investment.
Help conserve the environment. One of the biggest reasons that people decide to make an investment in solar panels for their RV is to help decrease their carbon footprint. Utilizing the sun's rays to generate energy is a great way to help decrease your carbon footprint and your expenses.
A solar panel can offer around 100 watts of power or 6 amps per one hour of peak sun.
What this means is that you can count on generating around 30 amp hours per day when the weather is at its best. For a typical RV, that means that you would generally benefit the most from owning at least 2 solar panels.
 Camp off the grid! Have you ever experienced freedom from technology and society? Many find that removing themselves from civilization for a period of time can be beneficial to regenerate energy and understanding for others. Camping off the grid is the best way to experience peace and tranquility like you never have before. What does camping off the grid entail?
Camping off the grid means that you are going to a destination that is away from civilization and does not have access to power. Most often you won't even have cell phone service or be able to access the internet. If you have a desire to connect with yourself, friends, family, or just be one with nature, camping off the grid is a great opportunity.
If you do choose to camp off the grid, the best way to do so is to invest in a solar panel system for your RV so that you have access to power, heat, and warm water just like you would if you were in civilization. Solar panels will provide you with the ability to power your heater, take a warm shower, or utilize your kitchen appliances.
Generate your own power. No longer will you need to depend on finding a campground or RV site that can provide you with a power hookup. Having your own solar panel kit provides you with freedom and flexibility to travel anywhere and at any time. Because you have the ability to generate your own power, you don't have to worry about losing power during a storm as long as your solar panel kit has enough power in reserve.
In conclusion, there are many benefits to investing in a solar panel kit for your RV. Whether you want to camp off the grid, not have to depend on finding a campsite with a power hookup, or you want to reduce your carbon footprint while saving money, owning your own solar panels can provide you with the freedom and flexibility that you may not have known was possible.