Solar panel surplus sales from 2021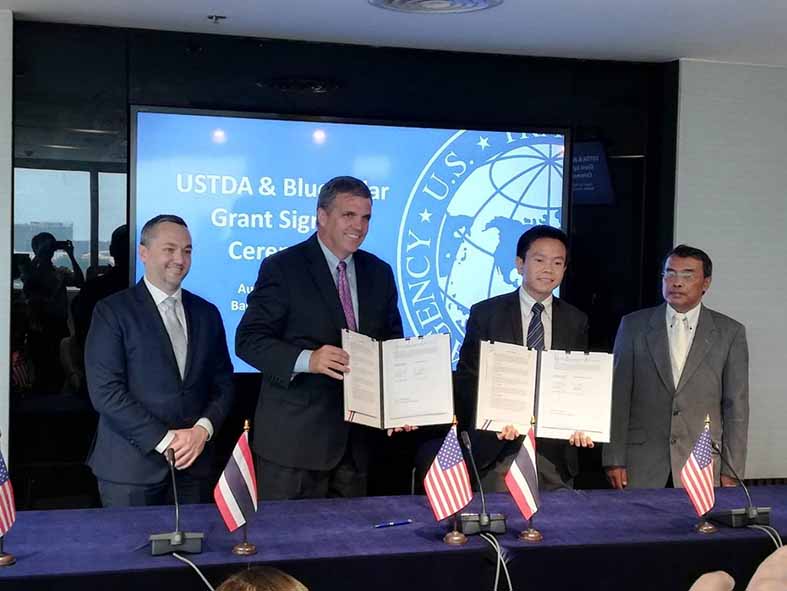 https://www.bangkokpost.com/business/1611202/solar-panel-surplus-sales-from-2021
The Energy Ministry will allow solar panel owners to sell surplus electricity in communities from 2021, in line with the new national energy reform plan.
Under the law, solar panel owners cannot sell power directly to others, though they can sell it to the state grid under power purchase agreements, but there are limits.
In March 2018, energy policymakers passed the new national energy plan, and reforms began in September, with peer-to-peer power trade, also known as the micro-grid, meant to allow open and free private participation in the energy sector.
Over the past four years, the Energy Policy and Planning Office (Eppo) hosted seven public hearings on the micro-grid.
Full Advantage Co, a sustainable energy and environmental solutions provider, was assigned to conduct a feasibility study of the micro-grid and design a business model.
Wattanapong Kurovat, Eppo's acting director-general, said the feasibility study started in 2015 and considered the previous version of national power development plan. On Monday the eighth public hearing took place in Bangkok and received good responses from the private sector.
"Eppo wants a clear-cut policy as micro-grids cause disruption, which is accelerating," he said. "Thailand needs to be prepared for relevant regulations, with human resources and systems to revamp plans."
Mr Wattanapong said renewable energy will grow quickly in the near future, and its power generation cost can compete with fossil-based fuels such as oil, coal and gas.
Eppo has already talked with three state-run utilities to prepare them for power disruption.
In 2015, the Electricity Generating Authority of Thailand estimated renewable power costs had to increase to affect power bills because the back-up tariff is hefty, and this fuel type created public confusion.
He said there was no clear-cut strategy in the past and the public has had limited experience with renewable energy.
Supasit Amaralikit, general manager of Full Advantage, said the micro-grid concept consists of a group of interconnected loads and distributed energy resources within community boundaries. Renewable power will be developed with more stability in the near future because of rapid development of energy storage, he said.
"Once the micro-grid is implemented, local markets will receive massive new investment in interconnected systems and controlling systems," said Mr Supasit.
"More importantly, the micro-grid needs smart management to balance power demand and supply because the state grid cannot make a huge investment to set up a standby supply for when renewable energy is insufficient."